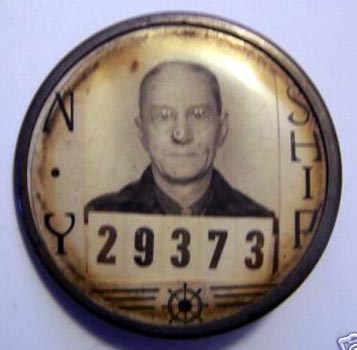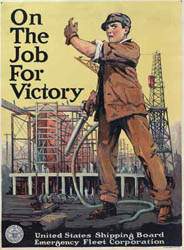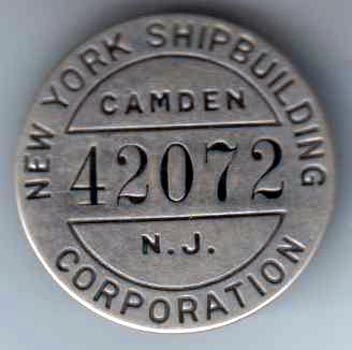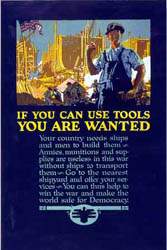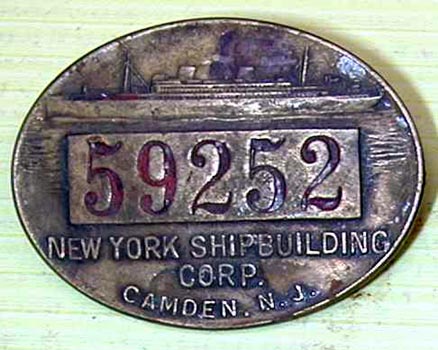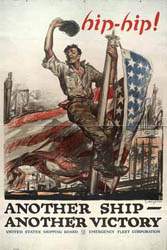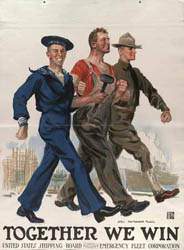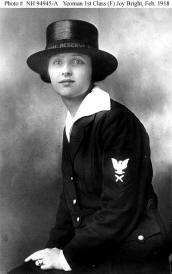 It takes a lot of manpower to build a 500-foot steel-hulled sea-going vessel. As early as 1901, New York Ship employed over 4000 workers, and the payroll rarely dropped below that number for the next 65 years. But that pales beside the wartime workforce, which swelled to over 19,000 during World War I and an astonishing 34,000 during World War II.

That workforce was deployed into a dizzying number of trades and specialties: shipwrights and riggers, boilermakers and anglesmiths, drop forgers and tank-testers, punchers and pressmen, reamers and joiners, erectors and fitters. Draftsmen produced full-scale drawings for the loftsmen and pattern-makers. Machinists produced thousands of specialized rivets a day for the riveters. Coppersmiths produced custom pipes and fittings for the pipe-fitters and plumbers to install. The 1918 Minimum Wage Scale established by the Emergency Fleet Corporation lists over 130 job classifications in 30 departments.

The complexity of the final product dictated an extraordinary degree of coordination within the yard. Thousands of tons of metal had to be procured, cut, bent, drilled, machined, transported here and there, erected, assembled, painted, inspected, in a furious industrial ballet which could be graceful at its best (the Tuckahoe or South Dakota) or excruciatingly labored at its worst (the Saratoga or Pollack). That coordination relied not merely on good plant management and engineering design, but on the quality of the leads and foremen in every department from the mold loft to the outfitting pier.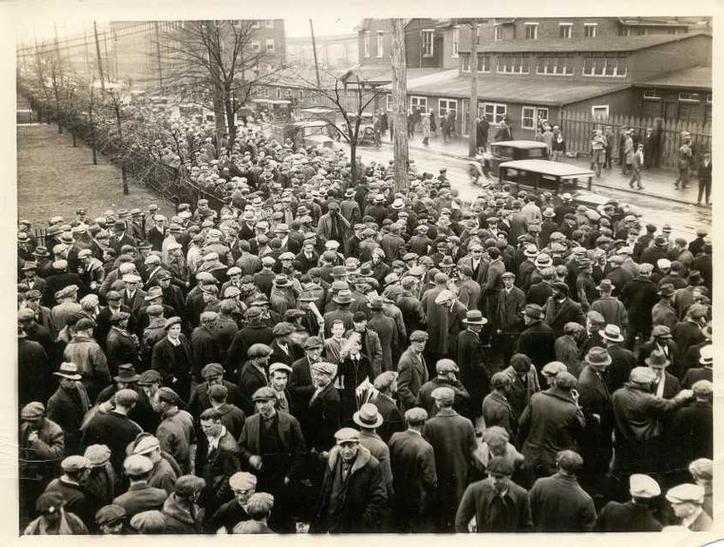 The Ship-Building Business in the United States of America, a 1948 publication of The Society of Naval Architects and Marine Engineers, offers this breakdown of shipyard occupations in 1943:
Supervisory Workers (8.6% of workforce)
superintendents
foremen
quartermen
leadermen
Skilled Workers (48.2%)
anglesmiths
blacksmiths
boilermakers
bolters
burners
carpenters
calkers and chippers
coppersmiths
crane operators
drillers
electricians
erectors
joiners
layer-out men
loftsmen
machine operators (plate shop)
machinists
painters
pipe coverers
pipe fitters
regulators
riggers
riveters
sheet-metal workers
shipfitters
welders
Semi-Skilled Workers - General (35.8%)
apprentices, trainees, and students
handymen
helpers
improvers
Other Semi-Skilled Workers (3.6%)
buffers
cleaners
counters
expediters and tool checkers
firemen (powerhouse)
holders-on
hook tenders
line-up men
oilers
rivet catchers
rivet heaters
storekeepers
truck drivers
welder examiners
Unskilled Workers (7.4%)
firemen (plant protection)
fire watchers
guards
janitors
laborers