A Place Called YORKSHIP
Landing Craft of New York Shipbuilding Co.
Last Updated: May 24, 2009
---
Landing Craft, Tank Mk V
LCT(5)
Between June, 1942, and November, 1942, a special unit of New York Shipbuilding located at the South Yard on Newton Creek turned out at least 98 examples of Landing Craft -Tank, Mark 5 (LCT Mk 5). This version of the workhorse amphibious assault craft was a 114 ft long vessel drawing just 36 inches of water forward. Propelled by triple screws driven by three Gray Marine Diesel engines (675 shaft horsepower total), the lightly armed and lightly armored Mark V could make just seven knots with a maximum load of 150 tons..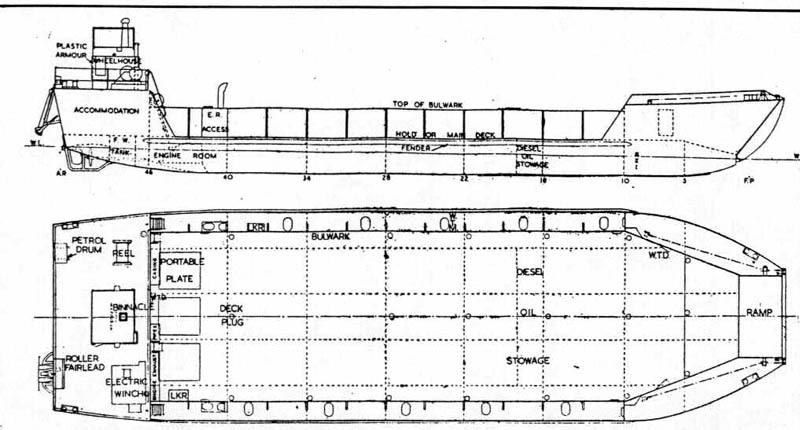 Typical building time for an LCT Mk 5 at Yorkship was 35 days, with a new keel laid every three or four days. These craft were designated LCT 401 through LCT 498 (numbers 499 and 500 may not have been built, or may have been assigned to the UK through Lend-Lease). A number of these vessels were later modified with added armour for use in the first wave on D-Day, carrying three tanks each. A wooden ramp was added to raise the two tanks located forward high enough to fire over the bow ramp during the approach to the beach. The third tank carried a bulldozer blade. These modified LCTs were known as LCT(A)s, and a prefix of "2" was added to their number--LCT 402 became LCT(A) 2402. Sixteen LCT(A)s took part in the assault on Omaha Beach, and eight in the landings at Utah Beach.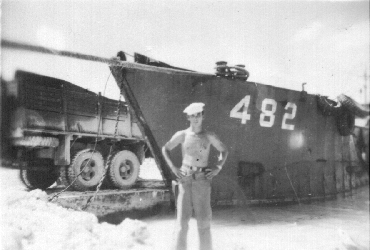 ---
Landing Craft, Infantry (Large)
LCI(L)
Under a contract let during FY 1940, New York Shipbuilding designed and built 48 examples of the LCI(L), an odd-looking 216-ton displacement, 158'-6" landing craft capable of carrying 188 troops right to the beach. All 48 were built in the cavernous covered shipway "O", with several building simultaneously along its 800' length. They were delivered to the Navy between October 1942 and February 1943 and commissioned as numbers 1 through 48. A second contract which would have covered numbers 49 through 60 was cancelled, but plans provided by New York Ship were used by several smaller shipyards (Consolidated Steel, Lawley & Sons, and New Jersey Shipbuilding among them) to build nearly 900 more.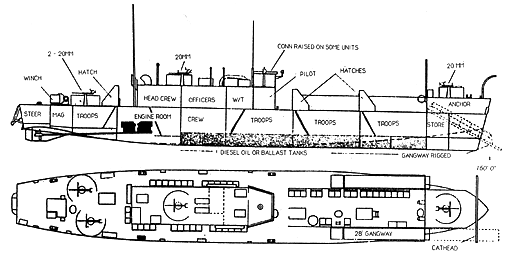 Some 14 of the Yorkship LCI(L)s were later conveyed to Britain under Lend-Lease. Most of the remainder survived the war to be struck from the Navy list in 1946, though LCI(L)-01, -20, and -32 were lost in action.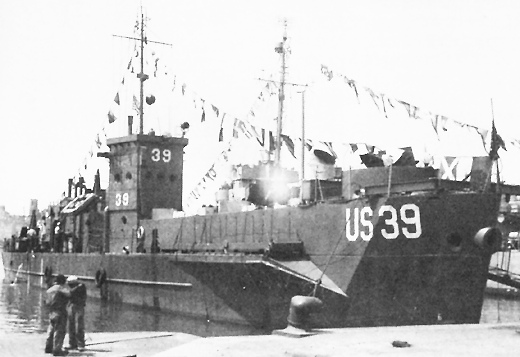 ---

to Yorkship Main Page

your Yorkship memories to Michael Kube-McDowell, Class of '68